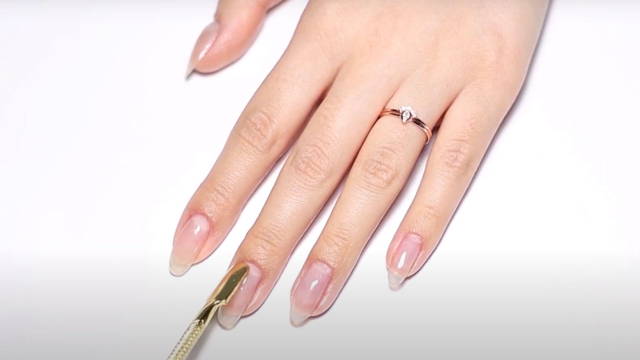 - Use a cuticle pusher to gently push back cuticles. Use a cuticle nipper only if you need to.
- Lightly buff your nails along the tops and sides to give them a matte look so your manicure will stick to your nails much better.
- Wipe your nails clean with alcohol to ensure your nails are totally clean and oil-free.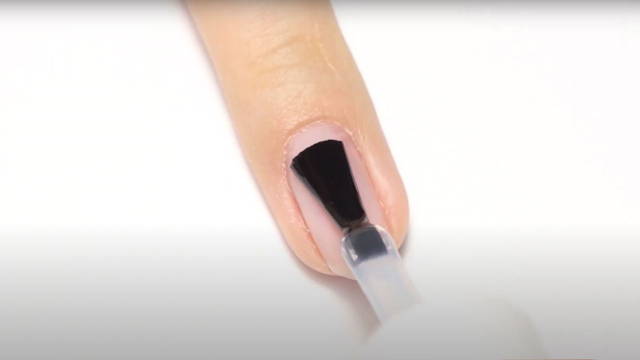 - Start by applying a thin layer of base coat to all the nails.
- Cure for 60s in Rossi LED Nail Lamp.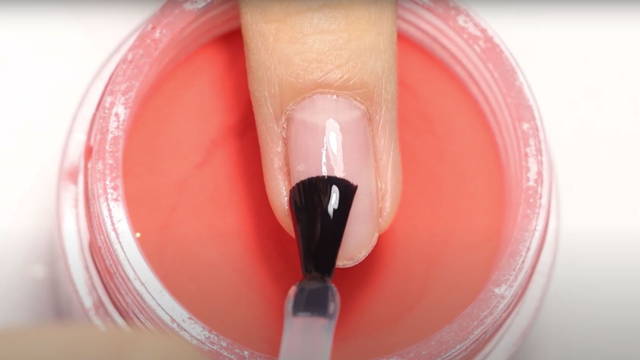 - Apply the next thin layer of Rossi Base coat to the full nail.
PRO TIP: Stir your Glam Powder with a clean utensil prior to use for the best results.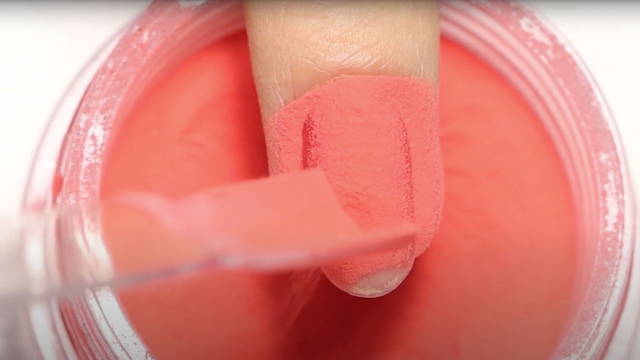 - Place your nail over the jar, scoop some powder and pour it over the entire nail.
- Tap the finger to remove excess powder, but do not brush.

PRO TIP: You can take as much time as you need, there is no rush as the gel polish base won't dry until placed in the lamp.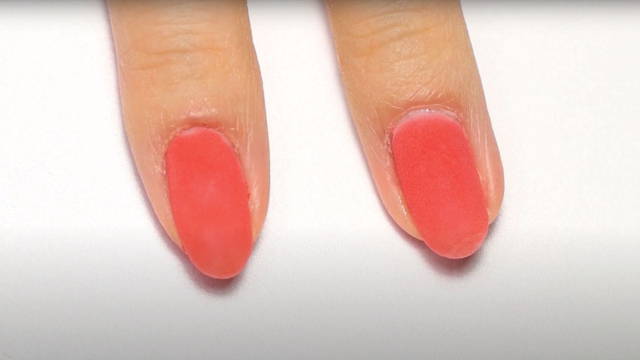 - When you are done with the first coat, place your hand in the Rossi LED Nail Lamp for 60s.
- After curing you can brush off any excess powder using a kabuki brush.
STEP 6 - NEXT LAYER OF BASE COAT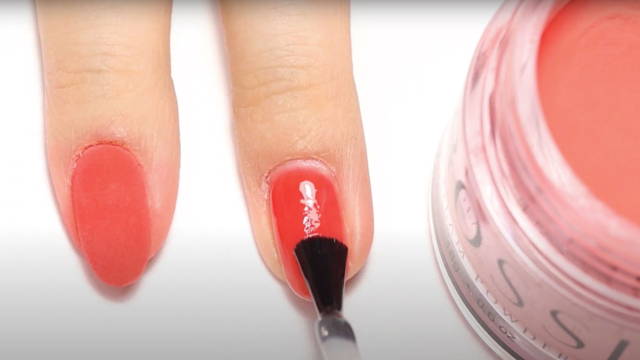 - Apply another layer of Rossi Base Coat this time a hairline away from the cuticle.
- Sprinkle the powder over the wet base.
PRO TIP: Gel liquids have a different viscosity, that's why we pour the powder over the nail. Dipping would make the base move and squish around, making the application uneven.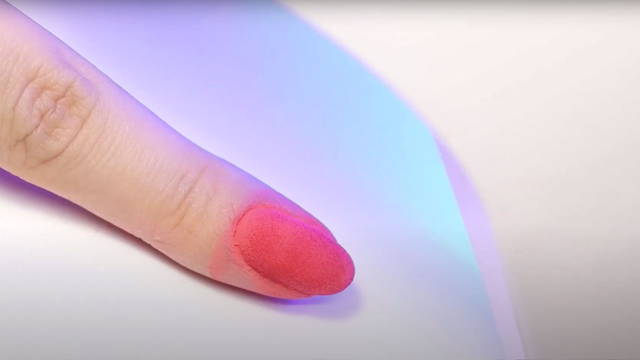 - Using this method makes it really easy to get close to the cuticle and clean up any mistakes before curing.
- Use an orange woodstick to remove any product from the skin.
- Cure in the Rossi LED Nail Lamp for 60s.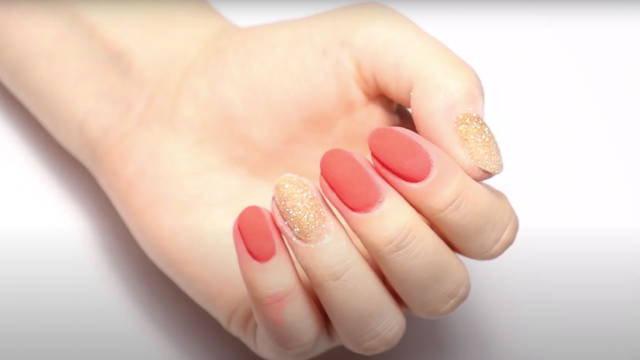 - There is no need for an activator as everything cures under the LED light and hardens perfectly.
- After curing brush away any leftover uncured powder.
- Lightly buff any imperfections and smooth the surface.
- Wipe your nail with alcohol to remove filing dust.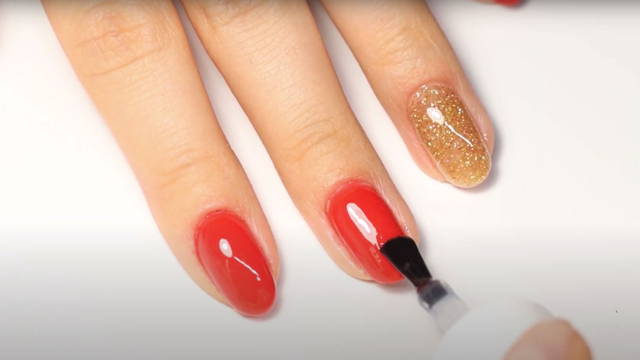 - Last step is to apply a nice, even layer of Gel Polish Top Coat.
- There are no worries about brushes hardening so you have plenty of time to work at your own speed.
- Cure for 60 second in Rossi LED Nail Lamp.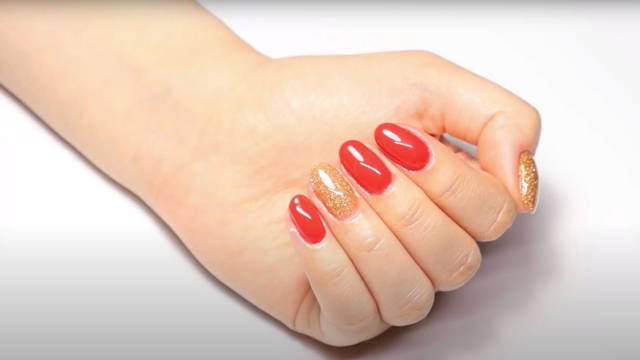 - Finally, apply a liberal amount of Rossi Nourish Cuticle Oil into the skin surrounding the nail plate and you're done!
- If you are having troubles with Glam Powder liquids give this method a try.
- Nails done this method have more of the gel feel and are not as hard as with dipping liquids and last 2-3 weeks.