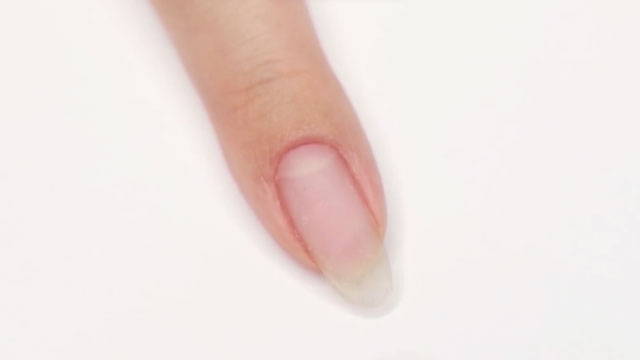 - Shake the Glam Powder jar and stir the powder with a clean utensil prior to use.
- Clean the nail plate, push back cuticle and dehydrate the nails.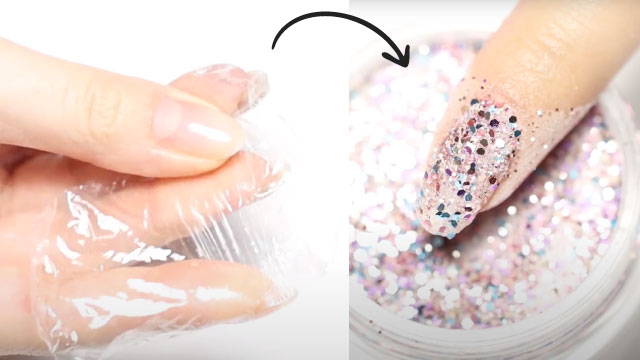 - Always apply a thin and even layer of Rossi Base Coat.
- Dip your finger into the powder jar at a 45 degree angle.
- Repeat the same step to achieve more glitter opacity and strength of the nail.
PRO TIP: Wrap your finger in a small piece of cling wrap and pat down the nail after the dip to lay it down against the nail. You can also use a ziplock bag or a tool to lightly pat the glitter down. Brush away any excess powder after the base has dried.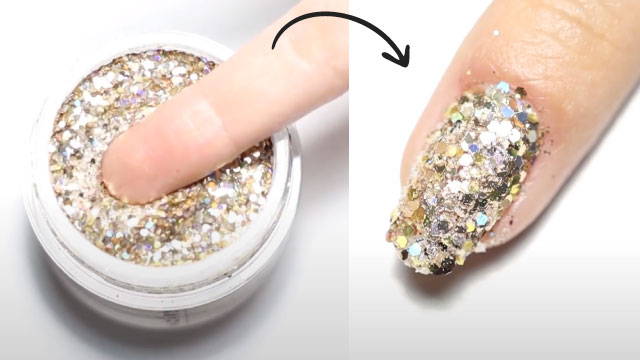 - Rotate your hand and lay the finger flat instead of dipping at an angle.
- This will give you the most glitter coverage in one step. It all depends on the look you are going for!
PRO TIP: Always remember to wait for the base coat to slightly dry before brushing away the excess powder.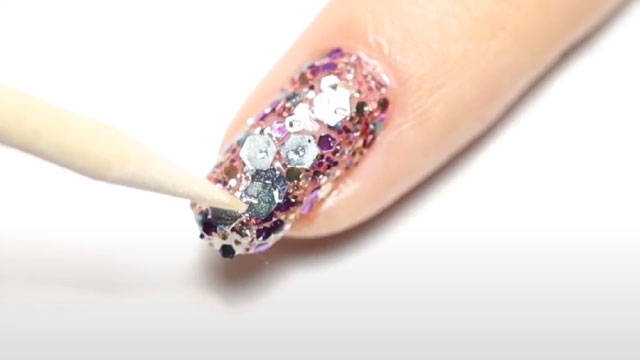 - The chunky Glam Powder is very versatile and can be used as a topper on different solid and glittery colours.
- Simply apply a layer of base coat and place the glitter using a toothpick or orange wood stick.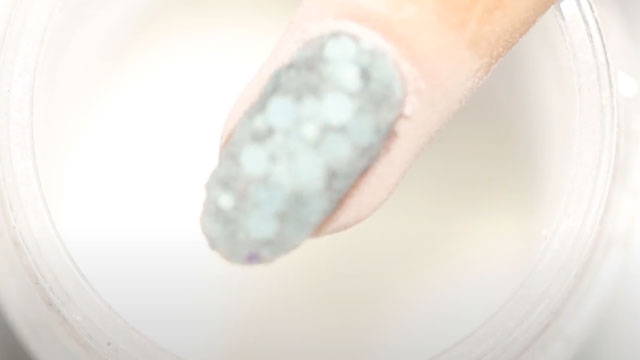 - To protect the glitter from filing and buffing you can try applying a final layer of clear glam powder.
- This step will save you time while buffing and create a perfect protective layer over the sparkles.
PRO TIP: Sprinkle the powder instead of dipping the nail so you don't want to contaminate the clear dip with tiny glitter pieces. Powder looks cloudy on the nail but don't worry! It will turn transparent in the next steps.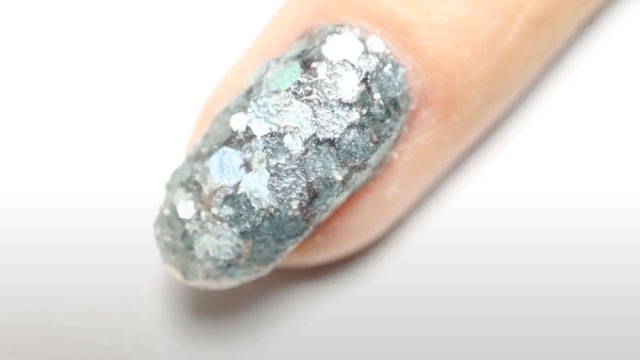 - After you are done with the dipping brush off excess powder and grab the Activator.
- Liberally apply it and wait for the nails to harden.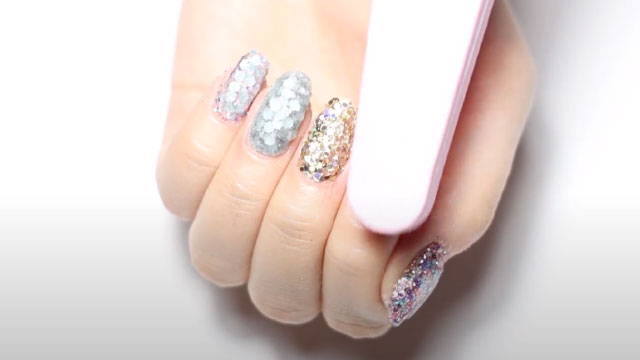 - File and buff your nails to smooth them out.
- The more the nail surface area is buffed the smoother and shinier nails will appear after applying the top coat.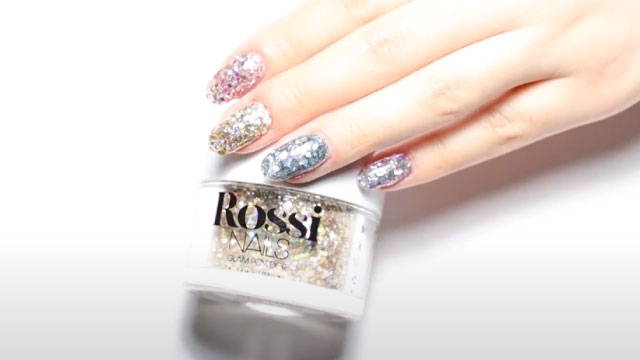 - Apply two layers of the Rossi Top Coat using quick strokes.
- Allow the first layer to dry for about 2 minutes before applying the next layer.
- Remember to always let the top coat fully dry before applying cuticle oil.
---